Meeting Up In Another Country
This past weekend, my parents came to visit me in Costa Rica.  It was a great experience, but also a strange one.  It was like my two worlds collided, but luckily they got along well.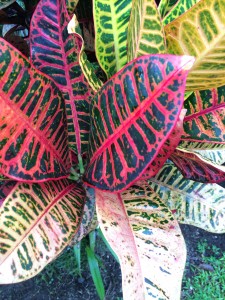 First, I showed them around San Jose and Heredia, the cities where I have spent most of my time here.  They enjoyed getting to see my university and meeting my host parents and coworkers.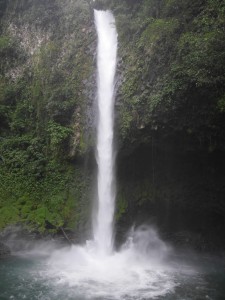 Over the weekend, we went to La Fortuna, a place known for its cataratas (waterfalls) and aguas termales (hot springs).  The waterfall was absolutely beautiful!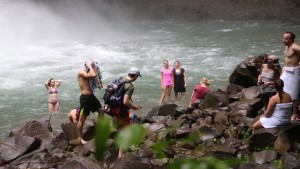 Just to show the size of the waterfall, here is a photo of my mom and I enjoying the mist.  My dad didn't want to get wet, so he took the picture from a safe distance.  Can you find us?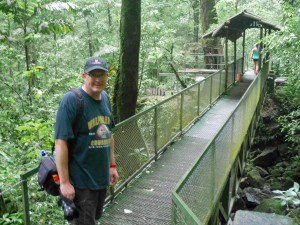 The hike to the falls wasn't that far, but we had to go over bridges and climb up 502 steps on the way back.  Talk about a good workout! And there's my dad representing the Crusaders!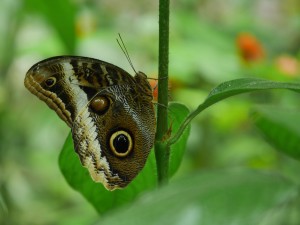 While we were in La Fortuna, we visited an ecological center to learn more about the flora and fauna of Costa Rica.  The butterfly in the photo above is a master of camouflage.  On the inside, this giant insect is purple and yellow, but from the outside, all you can see is brown.  Can you find the owl and the snake head?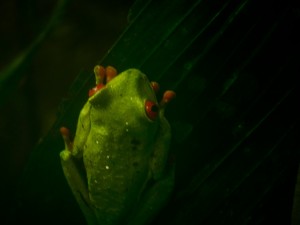 One of my personal favorite sights was this red-eyed tree frog.  We were lucky to see this one; they are nocturnal so normally they are up in the tops of the trees during the day.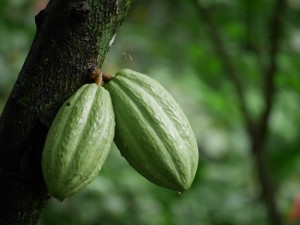 I know I already posted a photo of cacao, but here's another one in honor of my mom, who loves chocolate.  I still find it hard to believe that it grows like this!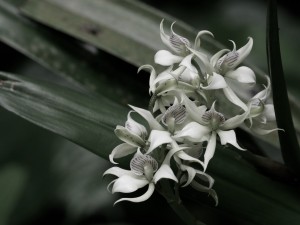 The variety of plant and animal life in the rainforest is simply astounding.  Above is a gorgeous photo of an orchid, and below is a beautiful bird who posed nicely as he stopped for a snack.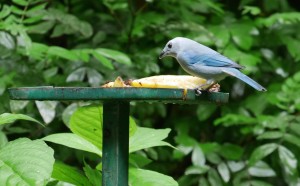 Of course, we also took some time to relax in the hot springs.  Below, Sarah and I are in a hot tub the size of a pool; it had a water slide and everything!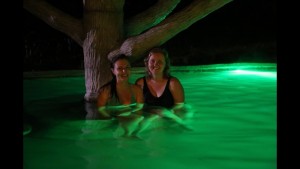 My parents' trip to Costa Rica was brief, but I think they enjoyed it.  Maybe when I come back to visit my host family we can get a photo of all four of my parents together!